Sell online
A well-designed online store can help you create competitive advantage in the marketplace, develop loyal customers, and most importantly increase your bottom line.

Increase sales
You can be taking orders from your website 24/7. It's one of the most cost-effective ways to increase your sales and attract new customers.

Ease of use
A simple step-by-step set-up helps you automate currency, tax and easily set up shipping methods and rates.

Safe and secure
Provide customers with secure payment processing. Payment gateways and verification technology prevent fraud and guarantee safety of sensitive information.
Included in our Sell Online package: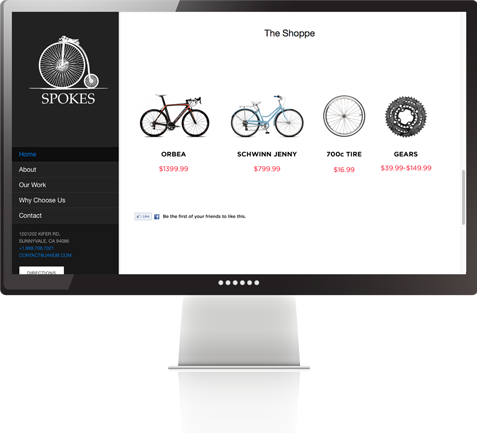 EasyStoreMaker Pro: build an online store today!
EasyStoreMaker Pro is a simple ecommerce tool that allows you to easily create an online storefront.
Easily create your online catalog
Add unlimited products and images, plus catalog them into your own defined categories
Access a built-in inventory stock counter so you can keep track of your store stock in real time
Accept credit cards from your site
Completely secure for you and your customers
No programming knowledge required
Sell Online
Start selling online now with
our ecommerce package!
Plus, everything you need for your online presence.
EasyStoreMaker & osCommerce with credit card processing
Up to 1000 business email accounts with Webmail access
Email marketing (10 contacts)
SEO & web analytics and advanced hosting features
Advanced supported technologies